Return to Headlines
OUHSD Newsletter September 12, 2022 ‌ ‌ ‌ ‌ ‌ ‌ ‌ ‌ ‌ ‌ ‌ ‌ ‌ ‌ ‌ ‌ ‌ ‌ ‌ ‌ ‌ ‌ ‌ ‌ ‌ ‌ ‌ ‌ ‌ ‌ ‌ ‌ ‌ ‌ ‌ ‌ ‌ ‌ ‌ ‌ ‌ ‌ ‌ ‌ ‌ ‌ ‌ ‌ ‌ ‌ ‌ ‌ ‌ ‌ ‌ ‌ ‌ ‌ ‌ ‌ ‌ ‌ ‌ ‌ ‌ ‌ ‌ ‌ ‌ ‌ ‌ ‌ ‌ ‌ ‌ ‌ ‌ ‌ ‌ ‌ ‌ ‌ ‌ ‌ ‌ ‌ ‌ ‌ ‌ ‌

Upcoming Events
September 21, 2022, 6 p.m.: Board Meeting
---
News & Announcements
Boys & Girls Club
Hey T-Birds and Tigers! Did you know that there is a Boys & Girls Clubhouse at your school? There are a lot of opportunities after school for tutoring and participation in many fun programs. The LPHS Clubhouse is located in Room 1018 and 1019. Click here to view their Sept/October schedule. The OHS Clubhouse is located in Room Q4 and Q5. Click here to view their September- January schedule. Stop by to check it out!
---
LPHS and PHS/CDS Back to School Night Dates
LPHS is hosting their Back to School Night on September 19th from 5:00 p.m. - 7:00 p.m. PHS/CDS is hosting their Back to School Night/Wellness Fair on September 28th from 3:15 p.m. - 4:15 p.m. More information will be sent from the schools.
---
Free Rapid COVID Test Kits Available for Students
COVID kits, which contain two tests, are available for pickup at all of our schools. These kits are great to have at home in case your student starts exhibiting symptoms. Kits can only be picked up before school, during lunch or after school at the following locations: LPHS library, OHS attendance window and PHS office. CDS and CIS students can pick up a test kit from their teacher.
---
Before and After School Tutoring at LPHS and OHS
LPHS Tutoring Schedule
Before School (7:00-8:00)
Agriculture
Fridays in Room 2001 with Mrs. Earley
After School (3:30-500)
Agriculture
Tuesday-Friday in Room 2001 with Mrs. Earley
Monday-Thursday in Room 2005 with Mrs. LaFayette
Monday-Thursday in Room 2002 with Mrs. Stafford
Math
Mondays in Room 610 with Mrs. Bruce
Tuesdays and Thursdays in Room 619 with Mrs. Franks
Science
Wednesdays in Room 211 with Mr. Weliver

OHS Tutoring Schedule
Before School (7:00 – 8:00)
English
Tuesday-Friday in Room E-1 with Ms. Johnson
Monday-Friday in Room S-2 with Ms. Rodriguez
After School (3:30-5:00)
Math
Monday-Friday in Room C-6 with Mr. Lee
Science
Monday in X-4 with Mrs. Leyva
Tuesday in X-2 with Mr. Reid
Wednesday in X-1 with Mrs. Weliver
Thursday in X-3 with Mr. Permann
---
PHS Has Its First Class of 2023 Graduate
Congratulations to Tov Williams for being the first PHS graduate this year. Who's next?
---
August PBIS Winners
It pays to be Safe, Respectful and Responsible! Students earn "bucks" when they are spotted doing something safe, respectful and responsible on campus and place those bucks into a monthly drawing for an item they would like to win.
At LPHS, Lauren Hemberry won a Spirit Pack (t-shirt, sticker, cup and keychain), Brady Johnson won a 2023 Yearbook and ASB card, Victoria Quihuiz won a $25 Dutch Bros. gift card and Devin Wood won a bluetooth speaker.
At OHS, Tyler Howell won Airpods Pro, Genevieve Lee won a $100 gift card to the Student Store, Bethany Sayavong won a front of the breakfast and lunch pass, and Aiden Weidenman won a $100 gift certificate to the student store. Jason Roose won a wireless speaker and Adair Rivera won SkullCandy Earbuds.
Great job and congratulations to the August PBIS award winners!
---
Athletics Round Up
Athletic Schedules
Our schools' athletic schedules can be found on their websites. Schedules are subject to change due to air quality and/or COVID-19 quarantines:
---
OASIS Player of the Week
LPHS Football: Bryan Houghton was recognized for having 5 catches for 78 yards and a 47 yard touchdown catch and run in the Enterprise game. He also played lockdown defense with 5 pass defenses with no catches and 7 tackles.

OHS Football: Nick Douke was chosen for having 3 sacks and 5 tackles in the Lindhurst game. Kirk Roberts was chosen for completing 8-12 passes for a total of 120 yards in the Live Oak game.
---
Taco Bell Athlete of the Week
LPHS Varsity Volleyball: Brea Regur had 43 assists, 24 aces, 43 digs and 9 kills in the first 8 games. Amelia Woolsey had 43 kills, 13 aces, 7 blocks in the first 14 games. She also has a hitting average of .121, the highest on the team.
---
Getting to Know....
Yesenia Carmona
Mrs. Carmona teaches World History and U.S. History at LPHS. She chose OUHSD because of the shared philosophy and belief in supporting students to meet their goals while highlighting their unique qualities. Visiting all 30 MLB stadiums with her husband is on her bucket list. When not working, she and her husband like to work on home projects, spend time with her large family and puppy named Crew, hiking, fishing, watching baseball, and babysitting her nieces and nephews.
Jennifer Cruz
Ms. Cruz is a new Targeted Case Manager at OHS. She chose OUHSD because she saw a great opportunity to work with kids again and had heard many great things about working for the district. Traveling to all of the MLB parks is on her bucket list. In her spare time, she loves to explore nature and go on hikes with her family.
Rebecca Harvey
Ms. Harvey is teaching World and U.S. History at OHS. She chose OUHSD because she was raised here, has developed a great appreciation for this community, and is attuned to the diverse needs of its student population. She previously taught at Ishi Hill Middle School and Hearthstone School. Traveling to all 50 states, seeing the Northern Lights, holding a sloth, and flying in a hot air balloon are on her bucket list. In her spare time, she enjoys spending time with family and friends, taking day trips, and rooting for my favorite football team, the Minnesota Vikings.
Pamela Johnson
Mrs. Johnson teaches English 10 and 11 at LPHS. She chose OUHSD because it was within her community and she believes she has a lot to offer to students in both life experience and academics. She took a break from teaching to work in Jamaica for a few years on recycling with school children, started her own publishing company and worked as an editor for other companies. Going to Africa to volunteer at an elephant rescue center is on her bucket list. In her spare time, she enjoys hiking with her husband and dog, swimming in their river hole, painting, photography, and especially reading.
Jennifer Locati
Ms. Locati is a new Counselor at OHS. She chose OUHSD because she wanted to return to serving the high school community and was fortunate enough to have a unique opportunity that was too good to decline. She has worked in education for 15 years, with 12 of those as a Counselor. Her last three years were at Paradise High School supporting the Camp Fire community. Going on an authentic Serengeti safari is on her bucket list. When not working, she enjoys spending time with her two adopted senior pets.
Bryon McConkey
Mr. McConkey is a new Courier. Visiting Hawaii and retiring in Florida are on his bucket list. When not at work, he likes to watch football. Go Cowboys! Roll Tide.
Alex Ramirez
Mr. Ramirez is a new Universal at LPHS. He chose OUHSD because he wanted to be more involved with his community when he moved here. He's always enjoyed working with the local school districts so he decided to go for it. It's been a great fit so far! He would like to make this job his career and would like the opportunity to be involved with multiple departments to learn as much as he can. In his spare time, he likes to hang out with his close friends, explore Butte County, work on his property, wood craft and much more.
Chelsea Sproles
Ms. Sproles is a new Courier in the transportation department. She chose OUHSD because she loves being able to work with youth and it allows her to spend more time with her children and being able to make it to their special awards and events. Visiting Graceland is on her bucket list. In her spare time she enjoys being a mom, listening to music, going to the ocean, riding their UTV in the Oregon sand dunes, hanging out with her family, and cheering on her kids, nieces and nephews at their sporting events.
---
What's Happening in OUHSD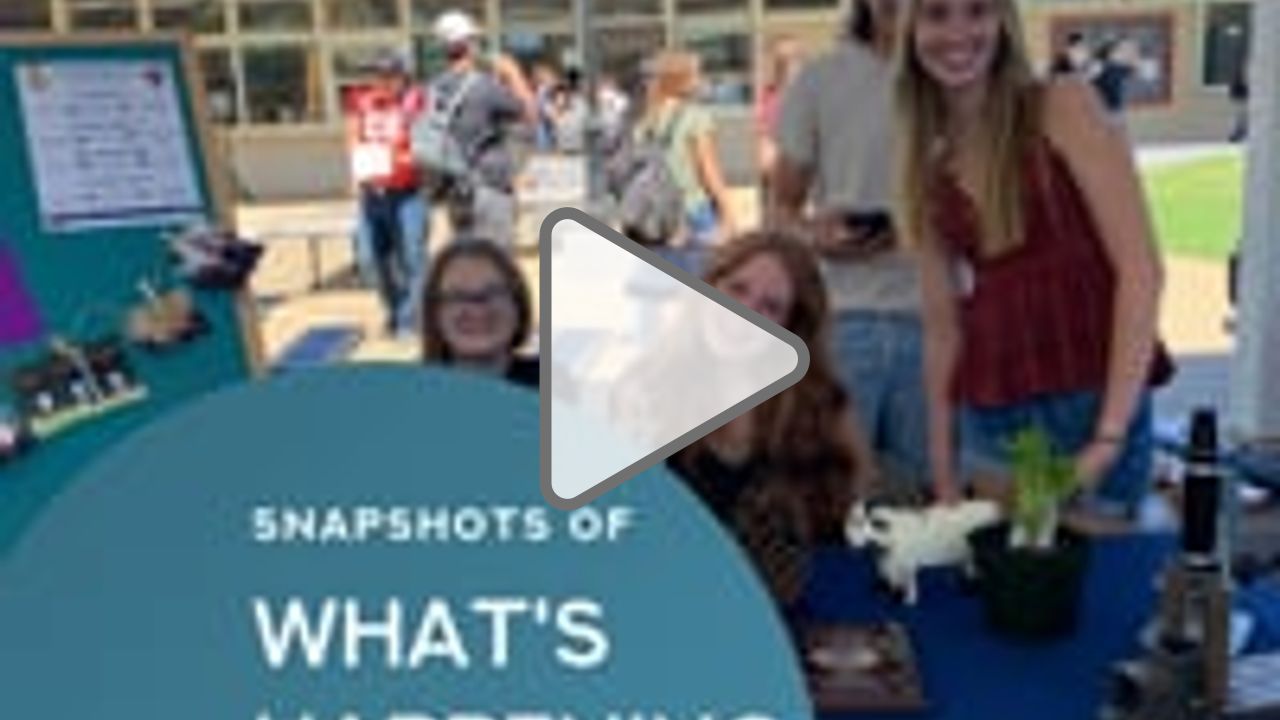 New Gaming Club at LPHS
Mr. Loudermilk is the advisor for the new Gaming Club, which meets once per week in his classroom during lunch to play video games, card games, board games, and yard games.


AP Biology Statistics Are Sweet!
Students in Mrs. Weliver's AP Biology class at OHS used M&M's in order to learn how to conduct Chi Squared analysis which determines statistical significance in differences between observed & expected data.


LPHS Club Expo
Students got to see what 20 different clubs have to offer. Have some fun and get involved!


Exploring the Properties of Substances
Ms. Leih challenged her chemistry students at LPHS to use properties to build six layer test tubes.

Studying Animal Behavior
Students in Mrs. Weliver's AP Biology class are having a blast working with pill bugs to study animal behavior in different environmental conditions. Although pill bugs are terrestrial crustaceans (non-insect animals), they are still fun to study.

LPHS JV Volleyball in Action
The team is starting off the season strong as they prepare for league.
OHS Back to School Night
The OHS Link Crew was out in full force to assist parents find their way around campus on Back to School Night.
---
Join the OUHSD Family!
Are you looking for a fulfilling and meaningful job, or do you know someone who is? Join the OUHSD family! OUHSD is looking for employees to fill permanent and short-term roles, as well as substitutes:
Certificated
1st Semester Only Counselor - LPHS
School Social Worker
English Teacher - OHS
Special Education Teacher - LPHS
Classified
ATC Para-Educator (6 hours x 2)
Bus Driver (8 hours)
Bus Driver (6 hours x 3)
Courier (5.6 hours)
Food Service Secretary (3.9 hours)
Food Service Worker (3.5 hours) - LPHS
Para-Educator 1 (7 hours) - Independent Study
Para-Educator II (7 hours) - CDS
Para-Educator II (6.5 hours) - LPHS Ag Department
Specialized Healthcare Para-Educators (5.5 hours 4) – LPHS
*Vehicle Service Worker (2.4 hours)
*Can be combined with another part-time job in the district of 5.6 hours or less in order to qualify for health benefits.
For more information and to apply go to: https://www.edjoin.org/ouhsd (Please check EdJoin regularly as new postings will be added as positions become available). If you have specific questions please contact Chello Metcalf at cmetcalf@ouhsd.net or (530) 538-2300, extension 1117.
The district's COVID-19 web page provides information and updates related to the OUHSD's response to the pandemic and the OUHSD COVID-19 Dashboard, which will be updated weekly beginning with the first week of school: http://bit.ly/OUHSDCOVIDInfo
About OUHSD
Oroville Union High School District prepares approximately 2,400 9-12 grade students for their futures through our two comprehensive high schools, continuation high school, community day school, and adult school in the greater Oroville community.

Our district is a close-knit community where every student and employee knows and cares for each other in a safe, nurturing and supportive environment. Through using upgraded technology, providing equitable educational opportunities for every student, and supporting academic and career technical educational options, we have a passion to ensure that each student will have a goal and be college- and career-ready, so that they are prepared for the workplace and an economically competitive society.
Email: pblaney@ouhsd.net
Website: www.ouhsd.org
Location: 2211 Washington Avenue Oroville, CA 95966
Phone: (530) 538-2300
Facebook: facebook.com/Oroville-Union-High-School-District-972885232749005/
Twitter: @OUHSDSUPT
Heather McGowan

Heather is using Smore to create beautiful newsletters