Return to Headlines
OUHSD Newsletter January 23, 2023 ‌ ‌ ‌ ‌ ‌ ‌ ‌ ‌ ‌ ‌ ‌ ‌ ‌ ‌ ‌ ‌ ‌ ‌ ‌ ‌ ‌ ‌ ‌ ‌ ‌ ‌ ‌ ‌ ‌ ‌ ‌ ‌ ‌ ‌ ‌ ‌ ‌ ‌ ‌ ‌ ‌ ‌ ‌ ‌ ‌ ‌ ‌ ‌ ‌ ‌ ‌ ‌ ‌ ‌ ‌ ‌ ‌ ‌ ‌ ‌ ‌ ‌ ‌ ‌ ‌ ‌ ‌ ‌ ‌ ‌ ‌ ‌ ‌ ‌ ‌ ‌ ‌ ‌ ‌ ‌ ‌ ‌ ‌ ‌ ‌ ‌ ‌ ‌ ‌ ‌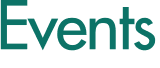 February 17: Lincoln's Birthday Holiday
February 20: President's Day Holiday
---



---
LPHS, PHS and CDS Are Getting a Part-Time School Resource Deputy!

The Board approved a contact with the Butte County Sheriff's Office last week for a part-time School Resource Deputy (SRD), who will cover LPHS, PHS and CDS, effective January 31st. Due to staffing shortages, they haven't had anyone to fill this position for the past few years. Deputy Smith has prior experience at these school sites and will be a great asset. We look forward to her return!

Hall of Fame Scholarship Applications Due March 31st

Hey seniors! The Hall of Fame Scholarship is available now. Fill out the application for a chance to be selected for a $1,500 scholarship. Two seniors for LPHS, OHS and PHS will be selected. The application can be downloaded at bit.ly/3vQf8Fy and must be emailed to pblaney@ouhsd.net by the March 31st deadline. Make sure to include the application, a copy of your transcript and a reference letter.

Ross-Harmon Educator of the Year Award Nominations Now Open

The Ross-Harmon Committee is accepting nominations of certificated and classified employees who have made significant contributions to our students. Nominations are due by March 31st and those selected will be honored on April 24th. Nomination Form: https://ross-harmon.org/nomination-form/
---
Earned Income Tax Credit Information Act Communication
Based on your annual earnings, you may be eligible to receive the Earned Income Tax Credit from the Federal Government (Federal EITC). The Federal EITC is a refundable federal income tax credit for low-income working individuals and families. The Federal EITC has no effect on certain welfare benefits. In most cases, Federal EITC payments will not be used to determine eligibility for Medicaid, Supplemental Security Income, food stamps, low-income housing, or most Temporary Assistance For Needy Families payments. Even if you do not owe federal taxes, you must file a federal tax return to receive the Federal EITC. Be sure to fill out the Federal EITC form in the Federal Income Tax Return Booklet. For information regarding your eligibility to receive the Federal EITC, including information on how to obtain the Internal Revenue Service (IRS) Notice 797 or any other necessary forms and instructions, contact the IRS by calling 1-800-829-3676 or through its website at www.irs.gov.
You may also be eligible to receive the California Earned Income Tax Credit (California EITC) starting with the calendar year 2015 tax year. The California EITC is a refundable state income tax credit for low-income working individuals and families. The California EITC is treated in the same manner as the Federal EITC and generally will not be used to determine eligibility for welfare benefits under California law. To claim the California EITC, even if you do not owe California taxes, you must file a California income tax return and complete and attach the California EITC Form (FTB 3514). For information on the availability of the credit eligibility requirements and how to obtain the necessary California forms and get help filing, contact the Franchise Tax Board at 1-800-852-5711 or through its website at www.ftb.ca.gov.
For additional information, refer to the IRS EITC web page at https://www.irs.gov/credits-deductions/individuals/earned-income-tax-credit or the California EITC web page at https://www.ftb.ca.gov/file/personal/credits/california-earned-income-tax-credit.html.
Hall of Fame Applications Being Accepted Now
The Hall of Fame Committee is accepting applications through March 31st. Alumni become eligible 20 years after graduation and employees become eligible 5 years after retirement. The Distinguished Service category is for local citizens or business persons who have made extraordinary contributions to the OUHSD resulting in significant benefit or exceptional honor to the District or one of its schools. Applications can be found at bit.ly/3Y84kQ1. Contact Paula Blaney at pblaney@ouhsd.net or (530) 538-2300, ext. 1107, if you have any questions.
---
January T-Birds and Tigers of the Month
T-Birds of the Month
At LPHS, a different department chooses four T-birds of the month – one from each grade level that exemplifies the Big 3: safe, respectful and responsible. Each student receives a certificate, an Honor and Pride T-Shirt or Hoodie, as well as their picture and what was said about them hung up in the quad and on social media! Mrs. Frazier also calls home to let their families know we are proud of them! The LPHS social science department selected: Grace Fiesel (9th), Marisol Cervantes (10th), Shiraz Samut Jr. (11th) and Josh Santiago (12th).

Tigers of the Month

OHS celebrates individual achievement by sustaining a culture of learning that not only values academic success, but promotes success in and out of the classroom. Recognition of
students for this program is designed so that any student in all classes, regardless of academic ability, can achieve an award. The following students are January's Tigers of the Month: Stephen Vang (CTE), Ja Chue (English), Sherly Nicool Lopez Mendez (Math), Yula Thao (PE), Jaiden Keene (Science), Amanda Khang (Social Science), Coralie Golke (VAPA) and Ava Brock (Special Recognition)
---
PHS Block 3 Award Winners
Students of the Block: Carlos Gutierrez-Melendrez and Dallas Pierson
Most Improved Students: Jason Roose and Aries Turner
Best New Students: Dennis Barker and Elton Paramo
Principal's Honor Roll (15+ Credits): Carlos Gutierrez Melendrez, Kiersten Higgs, Johnathen Odor and Dallas Pierson
Honor Roll (12+ credits): Anabella Camili, Kaylee Damron, Geno Glaze, Jose Reynosa Carranza, Aries Turner, Francisco Velazco Sandoval and Bryson Vollendroff.
Great job Panthers!!
---
January Student and Staff Recognition Winners
Congratulations to our January Student & Staff Spotlight Winners! We selected four staff members and two students, who will each receive a Yeti tumbler and $10 Starbucks gift card.
Students:
Madisyn Dunn-Irwin (LPHS Junior) Nominated by Terri Dawn Arnold: Maddi improved her attendance. She tries her best in classes and always has a positive attitude.

Riley Bathurst (OHS Freshman) Nominated by Rhonda Copelin: I have transported Riley since he was a Kindergartner. I have watched him grow into a fine young man. He is respectful and kind. He always uses phrases like "yes please" or "no thank you." He is helpful to other students on the Bus/Van. Riley has reached several of his personal goals. He has come a long way. I am so proud of him. I would like him to be recognized for all the hard work he has put in to be where he is. I know he will continue on this successful journey to graduate. Great job Riley!
Note: Only current OUHSD employees can nominate a student. If you are a coach or volunteer who would like to nominate a student, please contact Paula Blaney at pblaney@ouhsd.net.

Staff:
Dave Butler (LPHS Targeted Case Manager) Nominated by Keely Frazier: Dave is an incredible resource for our students working as a targeted case manager. He always goes above and beyond to support students and assist them in getting services they may need. He is always willing to help both students and staff and is a positive role model on campus for our students.

Russell Grimenstein (Maintenance Technician) Nominated by Jim LaGrone: Russell was recently tasked with eliminating multiple roof leaks on a gymnasium prior to a basketball tournament. Russell was able to correct this issue and it is his determination and dedication that he continually strives for that completes the difficult tasks that are assigned to him. Thank you Russell for all that you do and your continued dedication to OUHSD!!!

Paul Montanez (OHS Para-Educator) Nominated by Jen McKim: Always willing to step up to help the kids, by example or through conversation. He is a powerhouse in the Access program, which wouldn't be able to function without him.

Constance Otis (PHS Teacher) Nominated by Erica Garman: It's an honor to work with Constance, she is ​a beautiful person, through and through, who is passionate about teaching and inspiring students in alternative ed. Daily, she works to instill kindness and compassion in her students and it SHOWS!
---
Newest PHS Graduates
Congratulations to Daniel Ramsey, James Shelton and Samantha Grant for being the 11th, 12th and 13th graduates from PHS this year! Who's next?
---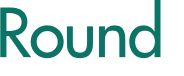 Athletic Schedules
Our schools' athletic schedules can be found on their websites. Schedules are subject to change due to air quality and/or COVID-19 quarantines:
---






LPHS: Broden Small
For taking 1st place in the NOR CAL 195 wrestling tournament in Anderson. He led his team to a 5th place finish out of 34 teams!
OHS: Leila Jackson
For showing up to every game with intensity on defense while continuing to attack on offense. She exemplifies what it means to be a leader on and off the court. She is a Link Crew Leader and can often be seen at games cheering on her fellow Tigers.
---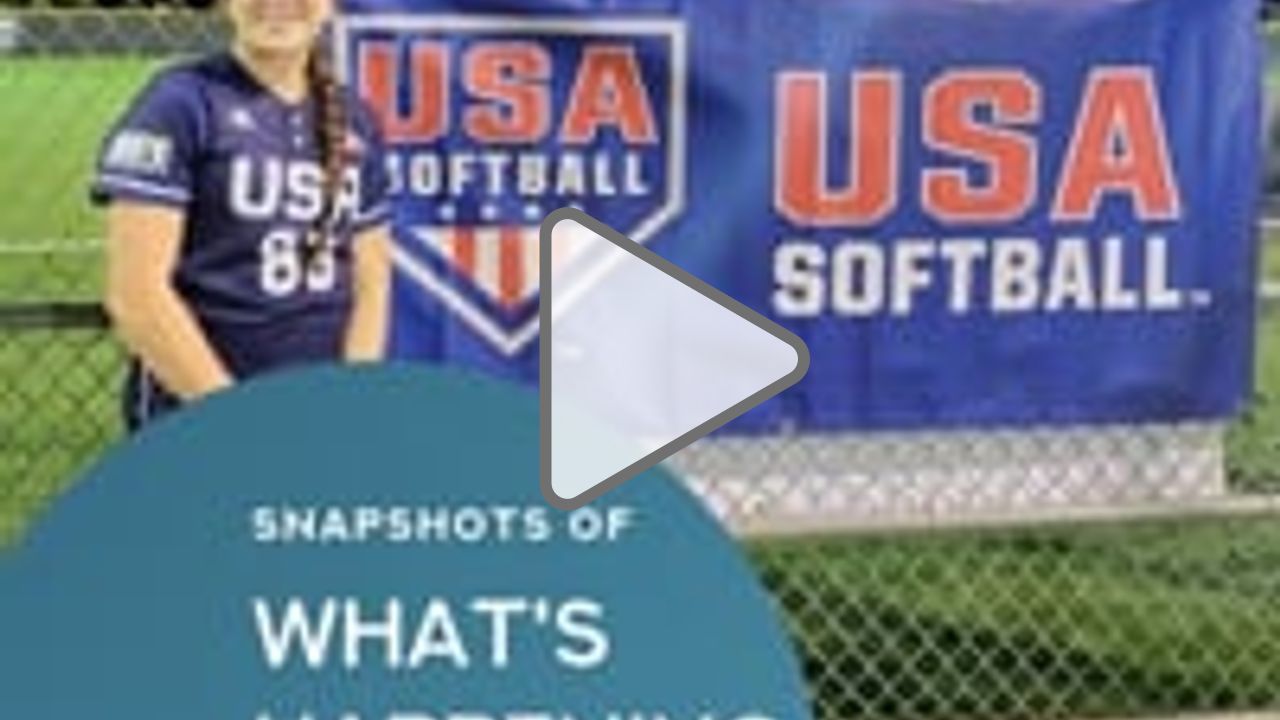 LPHS Freshman Makes Women's Junior Softball Team
Congratulations to LPHS freshman, McKena Harvey, for being chosen as a candidate to represent the Women's Junior National Softball Team. Dr. Collins stated, "Not only is McKena an awesome softball player, she's a great student and even better person!"


LP/O Alliance Band Boosters Show Their Support
The LP/O Alliance Band Boosters brought coffee and donuts to LPHS to show their appreciation for staff members.
Practicing Welding Skills
Students in Ms. Ford's Ag Fabrication students are working together to build a trailer ramp for their classmates' landscape trailer.
PHS Construction Projects
PHS students are learning great skills in Mr. Milano's General Construction class. Here are a few examples of their work.
Did You Know That OHS Offers CrossFit?
This challenging class requires the teacher to be CrossFit certified and has a large variety of indoor and outdoor exercises.
Dr. Martin Luther King, Jr. Scholarship Award Winners
Congratulations to the following students for winning a scholarship at the annual Dr. Martin Luther King, Jr. Scholarship Awards and Technology Program event at the Southside Community Center yesterday. LPHS: Laura Reynoso Macias, OHS: Chandlyr Hewitt, and PHS: Kaylee Damron, Abby Ledbetter, Jonathen Odor, Dallas Pierson and Itati Velasquez.
Ag Students Learn About Animal Digestion
Mrs. Lafayette's Animal Science class learned about animal digestion and how enzymes start breaking down food as soon as it enters the mouth.
---





Christopher Berg, OHS Teacher
Mr. Berg is a new Social Science teacher at OHS. He chose OUHSD because he completed his student teaching here at both high schools in 2003 and really enjoyed the student population and community here. He has a large amount of family in the area and after teaching in several other schools and communities, so he is coming home so to speak. He has experience teaching at the high school, charter school, independent study and college levels. His bucket list includes exploring Alaska, as it is the only state he hasn't visited yet and traveling to Sicily to see where his mother's family is from. In his spare time, he enjoys being a ceramic artist, athletics and all things outdoors, National Parks, bodysurfing, watching, playing and coaching baseball, and golfing.
Lillian Folsom, LPHS Food Service Worker
Ms. Folsom is a new Food Service Worker at LPHS. She'd been looking for part-time work for a few months and was glad to find this job that fit her schedule. She would love to travel the world and learn about new places and cultures. In her spare time, she likes to sing, read, hike, listen to music and play video games.
Regina Lambert, Courier
Ms. Lambert is a new Courier in our transportation department. She spent the past 17 years working as a caregiver for seniors, which was challenging but the rewards were overcome with waves of joy. She stays busy serving on Boards of the Butte County Housing Authority, Seventh-Day Adventist Church and KROV Radio Station. In her spare time, she enjoys writing, reading, helping others improve the quality of life through nutrition, positive thinking an
Chris Thurman, LPHS Custodian
Mr. Thurman is a new Custodian at LPHS. He chose OUHSD because it seemed like a great place to work. Taking his family to Hawaii is on his bucket list. When not working, he likes to coach his kids in sports, hunt, fish and spend time with his family.
Michael Young, OHS Teacher
Mr. Young is a new Social Science teacher at OHS. He chose OUHSD because OHS believes students ought to be career ready, productive, responsible, and engaged citizens; this is his vision as well. As a teacher, it is his professional responsibility to ensure that all students have access and inclusion to a "21st century curriculum," but he also believes it is his civic responsibility. He previously taught social science in middle school. Visiting Machu Picchu, Cusco, and other important sites from the Inca Empire are on his bucket list. When not working, he enjoys listening to music from the 1970s, watching movies from the 1980s, and playing video games from the 1990s… you can tell he truly appreciates history!
---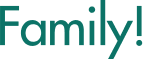 Are you looking for fulfilling and meaningful job, or do you know someone who is? Join the OUHSD family! OUHSD is looking for employees to fill permanent and short-term roles, as well as substitutes:
Certificated
School Social Worker
English Teacher - OHS
Alternative Education (English) Teacher - PHS
Special Education Teacher - LPHS


Classified
ATC Para-Educator (6 hours x 3)
Mechanic
Para-Educator I (7 hours) - Independent Study
Para-Educator II (7 hours) - OHS
Specialized Healthcare Para-Educators (5.5 hours x4) – LPHS

For more information and to apply go to: https://www.edjoin.org/ouhsd (Please check EdJoin regularly as new postings will be added as positions become available). If you have specific questions please contact Chello Metcalf at cmetcalf@ouhsd.net or (530) 538-2300, extension 1117.
---
About OUHSD
Oroville Union High School District prepares approximately 2,400 9-12 grade students for their futures through our two comprehensive high schools, continuation high school, community day school, and adult school in the greater Oroville community.

Our district is a close-knit community where every student and employee knows and cares for each other in a safe, nurturing and supportive environment. Through using upgraded technology, providing equitable educational opportunities for every student, and supporting academic and career technical educational options, we have a passion to ensure that each student will have a goal and be college- and career-ready, so that they are prepared for the workplace and an economically competitive society.
Email: pblaney@ouhsd.net
Website: www.ouhsd.org
Location: 2211 Washington Avenue Oroville, CA 95966
Phone: (530) 538-2300
Heather McGowan

Heather is using Smore to create beautiful newsletters