Return to Headlines
OUHSD Newsletter June 12, 2023 ‌ ‌ ‌ ‌ ‌ ‌ ‌ ‌ ‌ ‌ ‌ ‌ ‌ ‌ ‌ ‌ ‌ ‌ ‌ ‌ ‌ ‌ ‌ ‌ ‌ ‌ ‌ ‌ ‌ ‌ ‌ ‌ ‌ ‌ ‌ ‌ ‌ ‌ ‌ ‌ ‌ ‌ ‌ ‌ ‌ ‌ ‌ ‌ ‌ ‌ ‌ ‌ ‌ ‌ ‌ ‌ ‌ ‌ ‌ ‌ ‌ ‌ ‌ ‌ ‌ ‌ ‌ ‌ ‌ ‌ ‌ ‌ ‌ ‌ ‌ ‌ ‌ ‌ ‌ ‌ ‌ ‌ ‌ ‌ ‌ ‌ ‌ ‌ ‌ ‌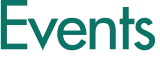 June 19th: Juneteenth Holiday (All schools and offices closed)-Juneteenth is a federal holiday in the United States commemorating the emancipation of enslaved African Americans.
June 21: Board Meeting
June 28: Board Meeting



Welcome Message from New Superintendent - William Brown
Dear Oroville Parents and Community Members,
It is an absolute honor to serve as Superintendent of the Oroville Union High School District. Our schools have long traditions of academic achievement and athletic excellence and are deeply enriched by a supportive school community of students, parents, faculty, and staff. Together, we work to assist all students in reaching their academic and social-emotional potential in preparation for success in our forever-changing world.
As you are all well aware, the past five school years have been plagued with stress for families, students, and staff from a number of sources; pandemic, spillway compromise, and Camp Fire, to name a few. Through it all, Oroville Union High School District's number one priority has been to provide the best education to our students each day. We will continue with the same focus on student success in 2023-2024 and well into the future. As we look forward to the new school year, we excitedly anticipate collaborating with you on how we can provide the most robust and comprehensive educational and extracurricular opportunities for all students.
I am excited to be a part of this amazing community and look forward to all Oroville has to offer. I ask that you reach out via email, phone, or in-person for any needs, concerns, or celebrations you may have. My door is always open as we work together for all students in the Oroville Union High School District community!
On behalf of everyone in the Oroville Union High School District, I sincerely thank you for your support of our schools, and for the opportunity to work with you as a leader in this extraordinary school community. I wish each of you an awesome summer vacation as we prepare for a fantastic school year!
Sincerely,
William A. Brown
Congratulations to Our Graduates!
We ended the school year with over 600 graduates! There were 265 T-Birds, 198 Tigers, a record-breaking 59 Panthers as well as 43 from Oroville Adult Education and an additional 52 adult students who passed the HiSet (high school equivalency test). We wish them all the best with their future endeavors!

Welcome Class of 2027
Welcome to our new freshmen class. We can't wait to meet you and your families! LPHS and OHS are hosting their freshmen orientations on August 11th. You will receive more information from your school this summer.

23/24 School Year Calendar
The week off in February is back so we are aligned with our larger middle schools. School starts on August 16th and ends on June 6th. View the calendar at: bit.ly/3Z7ySlq
Limited Staff at District Office and School Sites During the Summer
The availability of staff at the District Office and at our school offices may be limited during the summer, especially in July, due to work schedules and vacations. Counselors do not return to work until August. We advise people to call or send an email to make an appointment. Phone calls and emails will be returned as soon as the person you are trying to reach is back in their office.
Dress Code Reminder
As you buy school clothes this summer, we want to remind you of our dress code:
Shirts must have straps and go over both shoulders.

Clothing must be made of solid material and not be see-through, sheer, or have large openings.

Pants, shorts and skirts must stay up on the waist and cover the buttocks and your body should be covered from shoulders to mid thighs.


Students who don't comply will be sent to the office to borrow a clean item of clothing from a school supply, change into their PE clothes, or call a parent to bring them appropriate clothing. We want students to be in class learning, so please help us by making sure your student is wearing appropriate clothing to school.
Harrison Stadium Closed This Summer
The stadium will be closed all summer while our contractor installs a new track, turf and scoreboard. It will be ready to go for football season!

Need a Work Permit?
Work permits are issued from the school that your student attends. Please check your school's website for information on how to apply for a work permit during the summer. Our schools have limited staffing in July, so it's better to apply sooner than later.

Annual Student Information Update
Parents/guardians are required to review and update their student's data on file through an electronic process called Parent Data Confirmation. You will receive information about this process in early July via email and U.S. mail. Please take a few minutes to review and update your student's data in order to avoid receiving weekly reminders. This process must be completed before your student returns to school. We thank you in advance for your cooperation.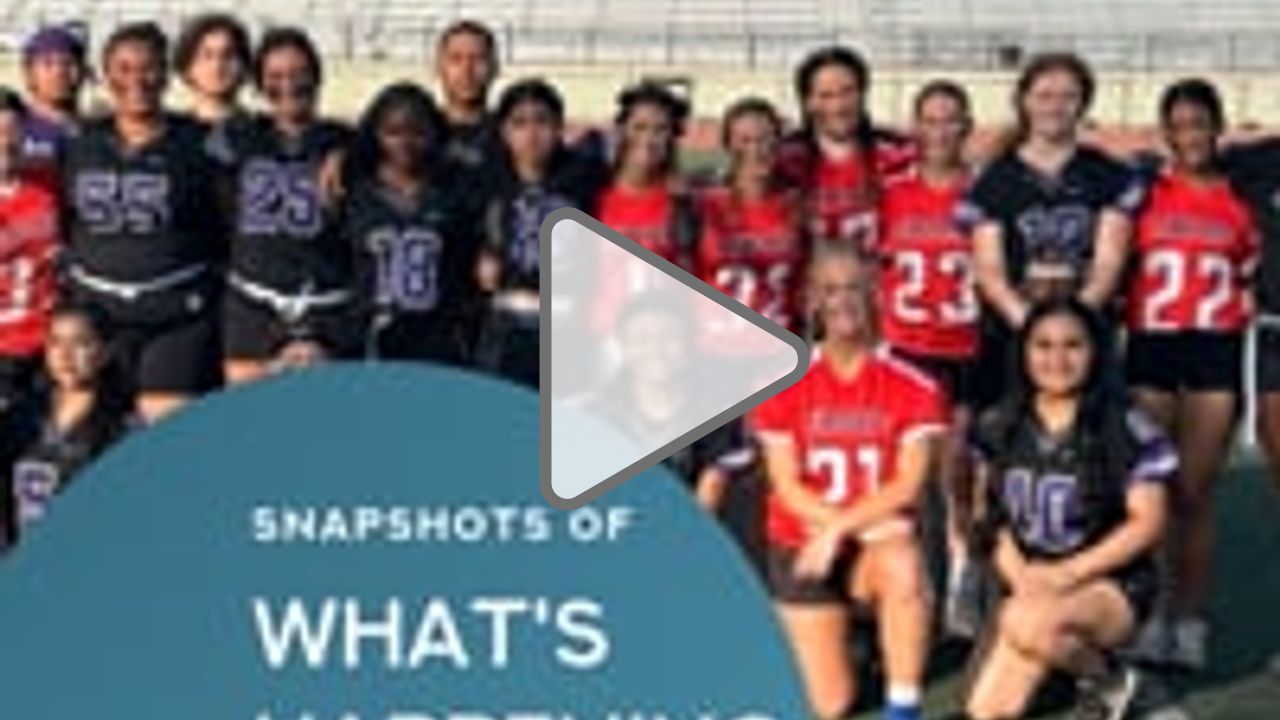 OHS All School BBQ
Our amazing Food Service department treated students and staff to an all school BBQ to wrap up another school year. Thanks to the Wiedenman family, Officer Purdy, Ms. Smith and her culinary students for manning the grill.

Wyatt Stanhope Wins Norm MacKenzie Sportsmanship Award
Wyatt Stanhope won the Norm MacKenzie Sportsmanship Award for boys track at the section finals last week. This award is given to one male and female track athlete in the section each year. Wyatt is an excellent representative of his school and the community. #TigerPride

2nd Annual OHS Health & Wellness Expo
Thanks for our awesome staff for coordinating this event and to the following organizations for participating: 6th Street Center for Youth / HEART, African American Family Cultural Center, Butte College Safe Place & Wellness, BCOE School Ties, BCOE TUPE, Butte County Public Health, Catalyst, Hmong Cultural Center, Level Up Norcal - Youth Program, North State Food Bank & 530 Food Rescue, Oroville Rescue Mission Resource Center, Promotores Outreach, The Axiom, The Live Spot / Friday Night Live and Victor Counseling.


OHS ESports Club Super Smash Bros Tournament
Fourteen students participated in the ESports Super Smash Bros. Tournament last week. Ethan Saeteurn was the tournament champ!

OHS Senior Breakfast
The OHS Food Service staff prepared a great breakfast for seniors to enjoy while they signed yearbooks.

Seal of Biliteracy Awards
Congratulations to the following students for earning a Seal of Biliteracy for attaining a high level of proficiency in two or more languages: LPHS: Cindy Baladez-Sandoval, Dane Fairbanks, Yanelli Gomez, Angel Gutierrez, Alexis Gutierrez Soria, Carlos Gutierrez Soria, Velma Holmes, Finn Reynolds, Laura Reynoso Macias and Josh Santiago and OHS: Alba Hernandez-Guerra.

OHS Senior Picnic
The Tigers had a great time at the Forebay Aquatic Center last Friday. Only two more days until graduation!


Seniors Cash in on Scholarship Money
At LPHS, 73 scholarships were awarded to 40 students totaling $48,226.21 plus two GI Bills of up to $120,000 each. At OHS, 50 scholarships were awarded to 28 students totaling $40,900. At PHS, 17 scholarships were awarded to 11 students totaling $8750. In addition, the Fellows Club awarded $500 to 10 seniors at LPHS and OHS and two seniors at PHS for being in the Top 10. We can't thank our donors enough for making this possible for our students!
Powder Puff Game
The Lady T-Birds and Tigers tangled last week at the annual Powder Puff game. Everyone had a great time! The T-Birds came out on top this year.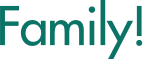 Are you looking for a fulfilling and meaningful job, or do you know someone who is? Join the OUHSD family! OUHSD is looking for employees to fill permanent and short-term roles, as well as substitutes:
Certificated
Chemistry/Biology Teacher - LPHS
District Librarian
Math Teacher - OHS
School Nurse
School Social Worker - PHS
Spanish Teacher - LPHS
Special Education Teacher (x2) - OHS


Classified
ATC Para-Educators (6 hrs x5)
Bus Drivers (6 hrs x1 and 8 hrs x1)
College/Career Readiness Technician - LPHS
Couriers (6 hrs x 2 and 4 hrs x3)
Para-Educator II (7 hours) - LPHS
Specialized Healthcare Para-Educators (6 hr x 1 and 5.5 hr x8) – LPHS
Transportation Department Lead (8 hrs)
Athletics
Freshman Volleyball Head Coach - OHS
Varsity Girls Soccer Head Coach - OHS
For more information and to apply go to: https://www.edjoin.org/ouhsd (Please check EdJoin regularly as new postings will be added as positions become available). If you have specific questions, please contact Chello Metcalf at cmetcalf@ouhsd.net or (530) 538-2300, extension 1117.
About OUHSD
Oroville Union High School District prepares approximately 2,400 9-12 grade students for their futures through our two comprehensive high schools, continuation high school, community day school, and adult school in the greater Oroville community.

Our district is a close-knit community where every student and employee knows and cares for each other in a safe, nurturing and supportive environment. Through using upgraded technology, providing equitable educational opportunities for every student, and supporting academic and career technical educational options, we have a passion to ensure that each student will have a goal and be college- and career-ready, so that they are prepared for the workplace and an economically competitive society.
Email: pblaney@ouhsd.net
Website: www.ouhsd.org
Location: 2211 Washington Avenue Oroville, CA 95966
Phone: (530) 538-2300
Heather McGowan

Heather is using Smore to create beautiful newsletters