Return to Headlines
OUHSD Newsletter May 22, 2023 ‌ ‌ ‌ ‌ ‌ ‌ ‌ ‌ ‌ ‌ ‌ ‌ ‌ ‌ ‌ ‌ ‌ ‌ ‌ ‌ ‌ ‌ ‌ ‌ ‌ ‌ ‌ ‌ ‌ ‌ ‌ ‌ ‌ ‌ ‌ ‌ ‌ ‌ ‌ ‌ ‌ ‌ ‌ ‌ ‌ ‌ ‌ ‌ ‌ ‌ ‌ ‌ ‌ ‌ ‌ ‌ ‌ ‌ ‌ ‌ ‌ ‌ ‌ ‌ ‌ ‌ ‌ ‌ ‌ ‌ ‌ ‌ ‌ ‌ ‌ ‌ ‌ ‌ ‌ ‌ ‌ ‌ ‌ ‌ ‌ ‌ ‌ ‌ ‌ ‌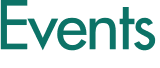 May 29th: Memorial Day Holiday
May 30th: Prospect High School Graduation at 10:00 a.m. at Harrison Stadium
May 30th: Oroville Adult Education Graduation at 6:00 p.m. at the State Theatre
June 1st: ATC Promotion Ceremony at 11:00 a.m. at the Oroville Adult School Quad
June 1st: Oroville High School Graduation at 8:15 p.m. at Harrison Stadium
June 2nd: Las Plumas High School Graduation at 8:15 p.m. at Harrison Stadium.
Note: All graduations held at Harrison Stadium will be livestreamed: Livestream link
---



---
Board of Trustees Selects William Brown as the Next Superintendent
William Brown, a longtime educator with deep experience as a collaborative leader with a focus on building academic goals, instructional programs, and professional development, has been selected as Oroville Union High School District's (OUHSD) next Superintendent. The appointment was approved by the Board of Trustees at their May 17th meeting.
Read the full announcement and learn more about Mr. Brown at: https://bit.ly/OUHSDNewSuperintendent
Graduation Greetings
OASIS is ready to start taking orders to display graduation greetings to seniors on the scoreboard. The greetings will be displayed before and after the graduation ceremony and will be included on the Harrison Stadium Facebook page. The greeting form can be downloaded at: https://bit.ly/OASISGradGreeting2023
The form with payment of $10.00 must be submitted 2 days before the event to the Oroville Union High School District Business Office 2211 Washington Ave Oroville, CA / Donna Logasa.
Summer School Update
Parents and students will be receiving summer school schedules via email soon. The program is filling up but there are still some spots available. Contact your student's counselor to get them signed up. Summer school will be held on the OHS campus for 14 days in June. The program will run daily from 8:00 a.m. - 3:15 p.m. with a 45 minute lunch break. In-person classes will be 3:15 long and a few classes will be offered online through Edgenuity. Students will be served lunch and transportation will be available in the following areas:


Route 1: Bangor Park, Lakeside Market, Kelly Ridge @ Lodgeview, Ophir School, 4 Corners (Lincoln and Palermo Road, LPHS (ag side) and OHS (bus loading zone).
Route 2: Spring Valley School, 10th @ Thermalito Ave, Tehama Ave @ 16th Street, 20th Street @ Grand Ave, 18th and Magnesio, Feather Ave @ 18th Street, Feather Ave @ 10th Street, 12th Street @ Plumas, 959 Nelson Avenue, PHS and OHS (bus loading zone).
Congratulations to Our Retirees
The Board recognized Caryn Albrecht (7 years), Annie Bacior (23 years), Brad Bidlack (34 years), Pat Hutton (32 years) and Bill McCutchen (53 years) at the May 17th board meeting for their retirement and years of service to the district. Mr. McCutchen set a record that will probably stand forever!. Due to his 53 years of amazing service, a new bench with a plaque will be placed in front of the LPHS and OHS libraries. We wish everyone many years of happiness in the next phase of their lives.
Employee Recognition
The District recognizes employees annually in May for their years of service in five year increments with a pin and certificate. The employees recognized this year are: 5 years: Jason Cash, Ronda Cash, Stephanie Chilton, Trevor Davis, Russell Grimenstein, Sherie Kermen, Tom Post, Durell Siplin, Susan Swartz and Rita Torres; 10 years: Brian Bradford and Gladys Tineo; 15 years: Dan Briggs, Sandy Dysart, Monica Harris, Joel Jenkins, Alan von der Mehden, Brenda Watts and Alisha Weliver; 20 years: Mark Conway, Mike Davis and Leighton Jenkins; and 25 years: Scott Burket, Donna Hoisington, Rebecca Howard, Bret Lawson, Susan Watts and Darin Williams. Thank you for your hard work!
Boys & Girls Club Summer Program
The Boys & Girls Club has several exciting programs going on this summer. There is still time to join! Find their calendar and description of programs here. Please take their Oroville Summer Survey so they can gauge interest and seek feedback on their program.
Board Approves Ten New Members to the Hall of Fame
The Class of 2023 includes
Gordon Andoe, Clarence Brandt Sr., Teri Cote', Glenn Dawson, Richard Fry, Barney and Katherine Gabriel, Nick Harlan, Fred Huntington Sr., Jim Moll, and Mert Thomas. Check our Facebook page this week to learn a little about each new inductee.
PHS Newest Graduates
Congratulations to Jose Reynoso Carranza, Geno Glaze, Olivia Rodriguez, Xavier Amarillis, Wyatt Zulkoski and for being our 24th - 28th graduates this year! Who's next?

Harrison Stadium Closed This Summer
Harrison Stadium will be closed from June 3rd to August 15th while the new turf, track and scoreboard are being installed.
May Student and Staff Recognition Winners
Congratulations to our May Student & Staff Spotlight Winners! We selected four students and three staff members, who will each receive a Yeti tumbler. In addition, each staff member will receive a $10 Starbucks gift card and each student will receive a $10 Dutch Bros gift card. Read on to see the winners and the reasons why they were nominated, below.
Students:
Paxton Grigoruk (LPHS Freshman) Nominated by Keely Frazier: Paxton is a responsible student who always comes to class with a positive attitude. He is respectful of his peers and staff and is a pleasure to have in class.



Bailey Rojas (LPHS Junior) Nominated by Bonnie Leih: I want to recognize Bailey for how much heart she puts into what she does. As the Junior class president, she has worked hard to balance personalities and priorities to make sure that our Homecoming skits and Prom have run smoothly. She is also taking a full roster of AP classes this year and has weathered the stress with grace. Thanks for being an example of Respectfulness, Responsibility and Safety at LP!



Peng Yang (OHS Senior) Nominated by Sandy Smith: Peng is a tremendous asset to Oroville High's Culinary 2 class. He steps up to the plate without being asked and volunteers at every single catering or FCCLA event- coming early and staying late. He is kind, and responsible, and shows true compassion for those around him- even asking what he can do to help me from day to day. He maintains a positive attitude and his smile makes the day brighter for those around him. Did I mention that he plays a mean game of soccer?! Peng is a true example of what it means to be a Tiger!



Richard Zollo (LPHS Sophomore) Nominated by David Loudermilk: I've been fortunate to have Richard as my student during the last two school years. His ability to give his best effort, willingness to participate, and effort in his communication has made it a privilege to be his teacher. Richard not only sets the bar for his peers, but also gets along well with his classmates daily. I'm excited to see what the future holds for him.

Staff:
Cristian Bruce (LPHS English Teacher) Nominated by Keely Frazier: Cristian is an incredible part of the Las Plumas family. He is passionate about teaching English and is highly respected by his students. He works hard to create engaging and challenging lessons for his students. In addition, he also invests an enormous amount of time in our Academic Decathlon team and their continued success. He is also a wonderful colleague to work with.



Kendahl Costa (Transportation Secretary) Nominated by Rhonda Copelin: Kendahl amazes me every day. She is a skilled multitasker and goes above and beyond to assist anyone in the transportation department. I have witnessed her with concerned parents and she has guided them to a positive and productive solution. Kendahl keeps a strong positive attitude which keeps morale on a positive track. It is refreshing to work with such a knowledgeable and capable asset to OUHSD.



Samantha Muntifering (OHS Art Teacher) Nominated by Emma Edberg: Mrs. M has always helped me catch up with my classes and she is always there to talk to me. She is by far my favorite teacher <3

Congratulations to all the winners!
Student and Staff Spotlight is OUHSD's district-wide student and staff monthly recognition program, which recognizes all of the ways that our students and staff are striving and going above and beyond. Read about previous Spotlight Winners at: https://www.ouhsd.org/Page/3321
We will resume this program next school year.
---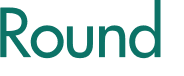 Athletic Schedules
Our schools' athletic schedules can be found on their websites. Schedules are subject to change:
---








Thank you to the Chico Enterprise Record for their annual recognition of a senior male and female Athlete of the Year from local schools:


LPHS: Faith Huffstetler and Brayden Boucher (pictured right, L-R)
OHS: Amanda Khang and Wyatt Stanhope (pictured left, top and bottom)






We have a little catching up to do on our recognitions. Congratulations to the following athletes:
LPHS: Jason Martinez and Ethan Gramps (Baseball)
Jason hit a 2 run homerun in the bottom of the 7th inning to send the game into extra innings against Red Bluff. Ethan had the game winning hit and RBI in the victory against Red Bluff.
LPHS: Adalyna Medrano (Softball)
Adalyna went 2-5 with 2 RBI's, walked and scored a run. She played top notch defense on third and in the outfield.
OHS: Drake Walker (Baseball)
Drake is a four-year player for the varsity baseball team. He is an excellent leader who leads the team in most offensive categories. Other players on the team look to him for guidance and for his exemplary play. Drake is also involved in community activities and is an excellent student with a cumulative 3.2 GPA.
---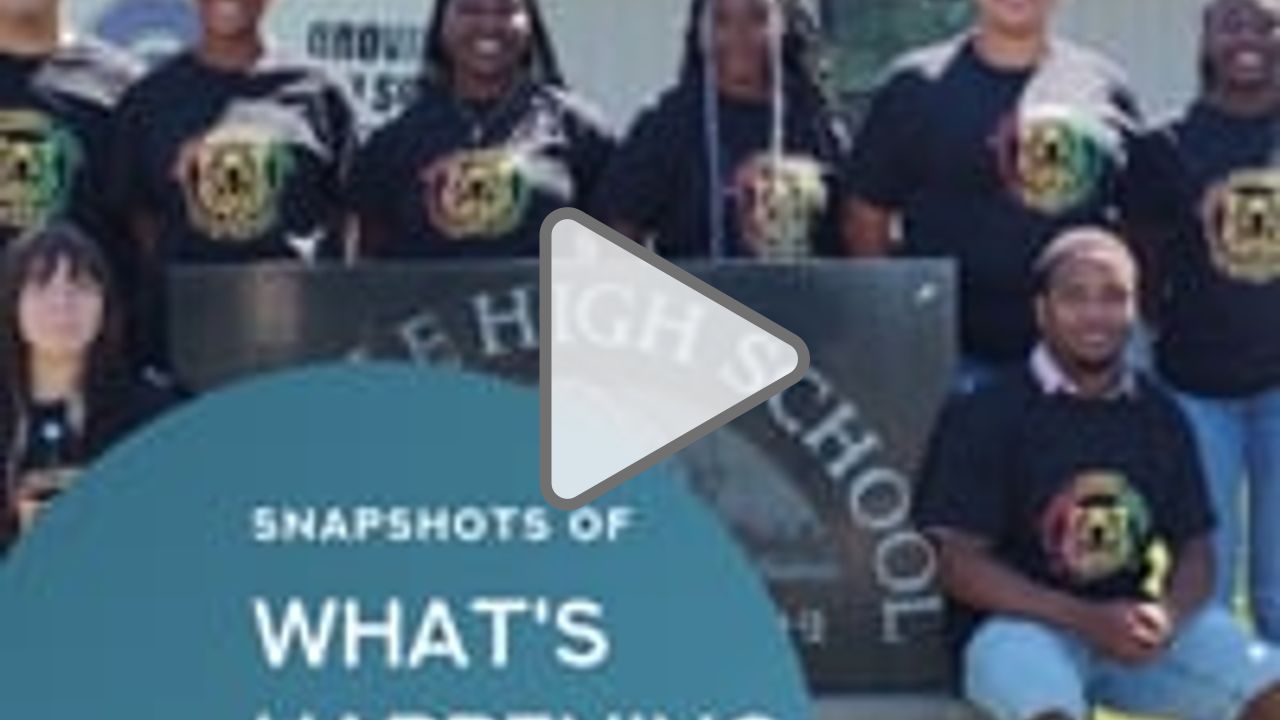 Did You See that Wookie?
Chewbacca and a Storm Trooper cheered on kids and young adults from all over Butte County who competed in the BCOE School Site Track Meet at Harrison Stadium last Friday.
Annual Painting of the "O"
Block "O" members made the annual trek up Table Mountain to give the "O" a fresh coat of paint. Did you know that the "O" is made of concrete and measures 33' x 87' and is 4" thick?
First Annual Uno Tournament
The OHS Games Club hosted their 1st Annual Uno tournament. Students competed for Dutch Bros. gift cards. Congrats to Miles Lor for being the tournament champ!
Learning from a Pro
Dean Gurr from the Creative Imaging Center gave a lesson to LPHS Digital Photography students on taking outside portraits. A BIG thanks to Dean for always supporting our schools!
LPHS Senior Slideshow and Breakfast
ASB and Food Service staff teamed up to provide breakfast to seniors as they watched their slideshow and got to sign yearbooks.
Take Me Out to the Ball Game
Block "O" members were treated to an Oakland A's game for giving the "O" a fresh coat of white paint. This was the first time any of them had been to a MLB game. Thanks to Rob Anderson for being a great advisor.
OHS Bids Farewell to Mr. Siplin
BSU thanked Mr. Siplin for his guidance and mentorship over the past five years. He has been instrumental in keeping BSU going and making the connections needed for our students to be successful. They wished him well in his new journey.
---





Meet Dirk Lacey
Mr. Lacy is a new ATC Para-Educator! Mr. Lacy chose OUHSD because he wanted to work with young adults in a school setting. Traveling to Paris and Mexico are on his bucket list. In his spare time, he likes to hang out with family, coach PVHS basketball, run a non-profit basketball program, watch movies, go on dates with his wife and travel.
---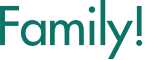 Are you looking for a fulfilling and meaningful job, or do you know someone who is? Join the OUHSD family! OUHSD is looking for employees to fill permanent and short-term roles, as well as substitutes:
Classified
Food Service Secretary (3.9 hours)
Food Service Worker (3.5 hours and 3.9 hours) - LPHS
Para-Educator I (7 hours) - Independent Study
Specialized Healthcare Para-Educators (5.5 hours x4) – LPHS
Student Storekeeper (8 hours/11 month) - LPHS

Certificated
District Librarian
School Nurse
School Social Worker (grant funded)


For more information and to apply go to: https://www.edjoin.org/ouhsd (Please check EdJoin regularly as new postings will be added as positions become available). If you have specific questions please contact Chello Metcalf at cmetcalf@ouhsd.net or (530) 538-2300, extension 1117.
---
About OUHSD
Oroville Union High School District prepares approximately 2,400 9-12 grade students for their futures through our two comprehensive high schools, continuation high school, community day school, and adult school in the greater Oroville community.

Our district is a close-knit community where every student and employee knows and cares for each other in a safe, nurturing and supportive environment. Through using upgraded technology, providing equitable educational opportunities for every student, and supporting academic and career technical educational options, we have a passion to ensure that each student will have a goal and be college- and career-ready, so that they are prepared for the workplace and an economically competitive society.
Email: pblaney@ouhsd.net
Website: www.ouhsd.org
Location: 2211 Washington Avenue Oroville, CA 95966
Phone: (530) 538-2300
Heather McGowan

Heather is using Smore to create beautiful newsletters