Return to Headlines
OUHSD Newsletter March 27, 2023 ‌ ‌ ‌ ‌ ‌ ‌ ‌ ‌ ‌ ‌ ‌ ‌ ‌ ‌ ‌ ‌ ‌ ‌ ‌ ‌ ‌ ‌ ‌ ‌ ‌ ‌ ‌ ‌ ‌ ‌ ‌ ‌ ‌ ‌ ‌ ‌ ‌ ‌ ‌ ‌ ‌ ‌ ‌ ‌ ‌ ‌ ‌ ‌ ‌ ‌ ‌ ‌ ‌ ‌ ‌ ‌ ‌ ‌ ‌ ‌ ‌ ‌ ‌ ‌ ‌ ‌ ‌ ‌ ‌ ‌ ‌ ‌ ‌ ‌ ‌ ‌ ‌ ‌ ‌ ‌ ‌ ‌ ‌ ‌ ‌ ‌ ‌ ‌ ‌ ‌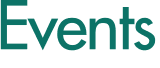 April 3rd: In-Person LCAP Meeting (see details below)
April 10th - April 14th: Spring Break
April 19th: Board Meeting
---



---
March Community Bulletin

Our Community Bulletins published in 2022 recently won an award from the California School Public Relations Association!

The March 2023 Community Information Bulletin is now available on our website in English, Spanish and Hmong: https://www.ouhsd.org/Page/3271

The Community Information Bulletin provides an update on how the Oroville Union High School District is changing its approaches and policies to discipline and behavior in order to ensure that its schools are safe, positive environments that are conducive to learning for all students.

This issue includes information and articles on:

-Attendance

-Grades

-Discipline & Behavior

-Update on OUHSD's Visioning Process

Scholarship Awards Night Information

In case you missed it: The Las Plumas High School Scholarship Awards Night is scheduled for May 16th at 5:30 p.m. at the State Theatre. The Oroville High School Scholarship Awards Night is scheduled for May 18th at 6:00 p.m. at the State Theatre.

Top 10 Awards

The Fellows Club of Oroville will be recognizing the Top 10 LPHS and OHS students in each grade level as well as two PHS graduates at the State Theatre on May 11th at 7:00 p.m. Each student will receive a certificate and each senior will also receive a $500 check. STAGE will once again be displaying each student's name on the State Theatre marquee. A BIG thank you to the Fellows Club and STAGE for recognizing our students. We will announce individual classes on our social media in April.
Graduation Schedule
Prospect High School: May 30th at 10:00 a.m. at Harrison Stadium.
Oroville Adult Education: May 30th at 6:00 p.m. at the State Theatre.
ATC Promotion Ceremony: June 1st at 11:00 a.m. at the Oroville Adult School Quad.
Oroville High School: June 1st at 8:15 p.m. at Harrison Stadium.
Las Plumas High School: June 2nd at 8:15 p.m. at Harrison Stadium.
All graduations at Harrison Stadium will be live streamed. More information will be shared at a later date.
Hall of Fame Scholarship Applications Due March 31st
Hey seniors! The Hall of Fame Scholarship is available now. Fill out the application for a chance to be selected for a $1,500 scholarship. Two seniors for LPHS, OHS and PHS will be selected. The application can be downloaded at bit.ly/3vQf8Fy and must be emailed to pblaney@ouhsd.net by the March 31st deadline. Make sure to include the application, a copy of your transcript and a reference letter.
Newest PHS Graduates
Congratulations to Kali Mullin and Carlos Gutierrez Melendrez for being the 18th and 19th graduates from PHS this year! Who's next?
Summer School Information
While plans for summer school are still being finalized, we can report that summer school will be held on the OHS campus for 14 days in June. The school day will be from 8:00 a.m. - 3:15 p.m. with a 45 minute lunch break. Each class will be 3 hours and 15 minutes long. Classes offered are still being determined but will be held in-person with a few classes offered online through Edgenuity. Final details will be emailed to our families after spring break and included in our next newsletter.
OHS Prom Information and Expectations
The Junior Class brings you to "A Night In Paris". Saturday, May 6th at the Purple Line Winery. Tickets go on sale March 27th: Singles are $45 with ASB or $50 without ASB. Couples are $70 with ASB or $75 without ASB. Guest passes are available in the attendance office and are due no later than 4/28.
Expectations for Ticket Purchase:
Behavior: No suspensions, Structured Days, or 3+ Lunch Interventions from 4/17- 5/5.
Attendance: Must attend every period of school Friday 4/5, or have absences cleared.
Grades: Must have a 2.0 at Quarter (3/10/23), OR, complete a grade check form available between 4/24 -5/3.
Bills: Must be paid in full

In-Person LCAP Meeting
The district is hosting an in-person LCAP meeting on April 3rd at 5:00 p.m. in the Transportation Conference Room. Feedback from the surveys and LCAP meetings will be included in the April 19th board agenda.
Free Online Tutoring Available from Tutor.com
Although we have included information on Tutor.com in several newsletters and post about it regularly on social media, some people still haven't heard of it. The expert tutors at Tutor.com can help you work through a tough homework problem, improve your writing skills, study for a test, review a difficult concept, and so much more! There is no cost for using this great resource. Click on the link to view the login instructions, tutorials and more: tutor.com instructions
Purging Special Education Files
The district will be purging special education files for those who graduated or otherwise left the district between 2011 and 2018. If you would like to request your file, please contact the Education Services office at 538-2300, ext. 1106, or by email at jmartinez@ouhsd.net no later than May 31st. All unclaimed files will be shredded.
Last Call for Ross-Harmon Educator of the Year Nominations
The Ross-Harmon Committee is accepting nominations of certificated and classified employees who have made significant contributions to our students. Nominations are due by March 31st and those selected will be honored on April 24th. Nomination Form: https://ross-harmon.org/nomination-form/
March Student and Staff Recognition Winners
Congratulations to our March Student & Staff Spotlight Winners! We selected two staff members and three students, who each received a Yeti tumbler and $10 Starbucks gift card.
Students:
Brea Regur (LPHS Senior) Nominated by Keely Frazier: Brea Regur is in ASB and serves as a positive leader at Las Plumas. She works hard to complete tasks and is always willing to help. She treats others with respect and is a good example of what it means to be a safe, respectful and responsible T-Bird.

Damien Hays (OHS Sophomore) Nominated by John Permann: Damien comes to class on time and prepared every day, with a smile on his face. He gives his very best in everything he does, asks great questions, and supports his classmates/lab group. He also stays after class to help clean up and is always volunteering to help.

Carlos Gutierrez Melendrez (PHS Senior) Nominated by Brian Guthrie: Carlos Gutierrez Melendrez is one of the most kind and respectful students I've encountered at Prospect. He dedicates himself to the tasks in front of him, has quality participation in class, and consistently models our school expectations. He also just happens to be an excellent member and conversationalist in our D&D Club! All around, Carlos is just one cool dude!
Note: Only current OUHSD employees can nominate a student. If you are a coach or volunteer who would like to nominate a student, please contact Paula Blaney at pblaney@ouhsd.net.

Staff:
Tom Lewis (LPHS Teacher) Nominated by Gem Henderson: I would like to nominate Tom Lewis because he quietly does so much for students and staff and so many people lean on him for support. He is a veteran teacher who is always paying it forward. He is a strong advocate for both students and staff and is always there when needed. He is relied upon by so many and always does whatever he can to help.

Jennifer Danielson (OHS Teacher) Nominated by Diana Castillo: Mrs. Danielson is a favorite teacher at OHS!!! She is loved by her students and respected by her colleagues. She truly cares about her students' well-being, always greeting them at the door, making connections with them and truly developing a relationship with them. During consultation, you can find many students getting help from her whether they are in her class or not!! She makes learning math accessible to all students, giving students many opportunities to learn math concepts in multiple ways. When not doing direct instruction, you can find her walking around her classroom helping her students. As a colleague, she is always willing to help me with whatever event I am putting together, always offering to help whether with a quick text or by stopping by to see if she is needed. She is a department chair and is willing to volunteer for any committee she is needed for. She always has our students' best interest in mind. Her smile is contagious and her willingness to help our students and do so many things for the success of OHS is admirable. Thank you Mrs. Danielson for choosing to teach at OHS!!!!
---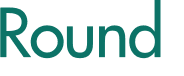 Athletic Schedules
Our schools' athletic schedules can be found on their websites. Schedules are subject to change:
---
Allred, Seegert and Her Selected for Brett Silva North Section All Star Soccer Game
Maize Allred, Alyssa Seegert and Katie Her represented the South in the Brett Silva North Section All Star Soccer Game this past weekend.
Huffstetler Selected for Phil Bryant North Section All Star Basketball Game
Congratulations to Faith Huffstetler, who was selected to play in the Phil Bryant North Section All Star Basketball game on March 19th.
---






LPHS: McKenna Harvey (Varsity Softball)
Last week, she batted 5 for 8 with a double, 2 home runs (solo and grand slam!), 2 stolen bases and 6 RBI's. She also pitched a no hitter and struck out four batters.

LPHS: Allred, Madison, Her, Luli, Sapp, and Robertson Named to Butte View All League Team
Congratulations to the girls soccer players that were named to the Butte View League All League team. Maizy Allred was named as the Offensive MVP and Margaret Madison was named the defensive MVP. Katie Her, Makena Luli, Taryn Sapp and Olivia Robertson each earned all-league honors and Sierra Hurte earned an honorable mention. Congratulations, way to go!
OHS: Sky Vang (Varsity Tennis)
Sky has been working all year on his tennis game and it's really paying off as he is undefeated this season. He balances involvement with his junior class and various clubs while maintaining a high GPA. He is a leader on and off the court.
OHS: Taylor Jones (Varsity Softball)
Taylor is the team's catcher and is a hard working, dedicated player who leads by example. In the game against Pierce, Taylor went 4-4. Her two years of varsity experience makes her a key part of offense and defense. She works hard every single day and wants the best for her teammates.
---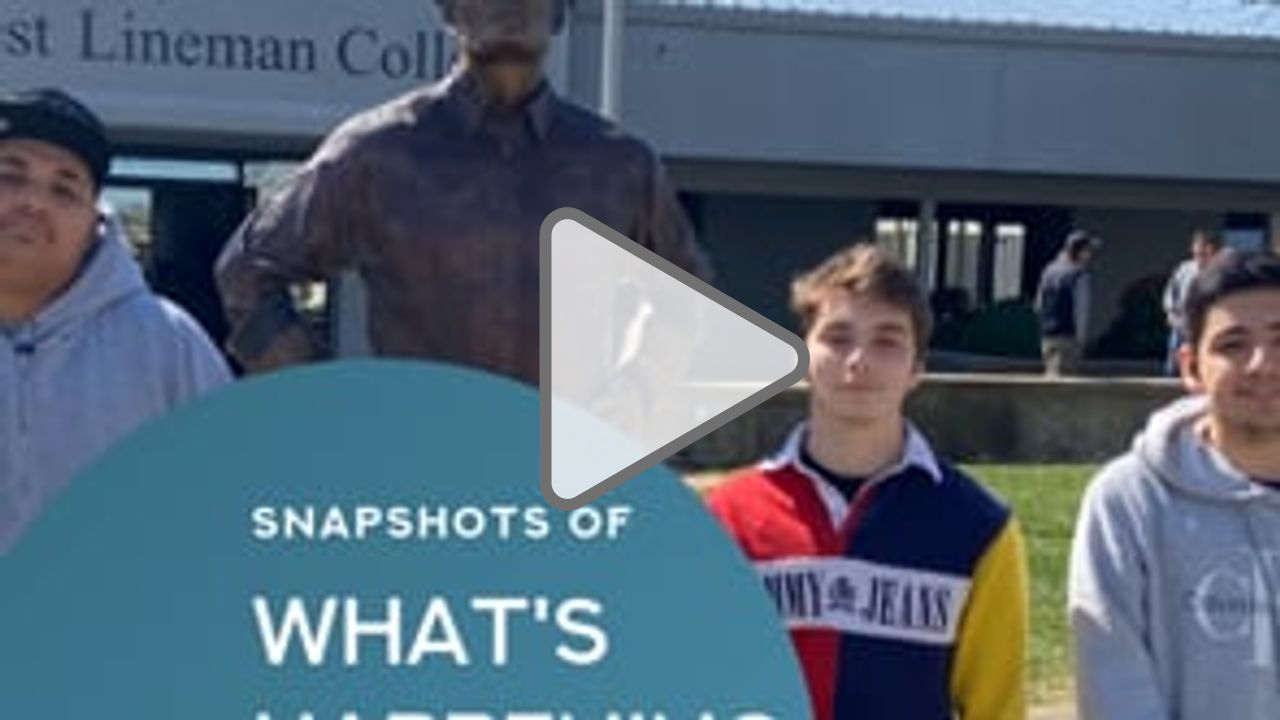 Equestrian Facility Tour
The Animal Management Class at LPHS was given an opportunity to tour the Coalcyn Equestrian Facility and learn about management practices from Josh Albrecht. There are so many job possibilities in the equine world. Thank you Josh for supporting our program!

LPHS Class Attendance Winners
LPHS is holding a monthly class attendance competition to increase their overall attendance rate to at least 95%. Congratulations to Mrs. Kermen's second period class for having 95.83% attendance in February. They were rewarded with donuts, orange juice and certificates.

Flower of the Month
Have you seen the beautiful arrangements designed by the LPHS Floriculture class? Sign up early next year if you'd like to get a monthly delivery.

High Level Thinking
Students in Mrs. Howard's Math III class at LPHS are working together using the Fundamental Trig Identities and the Sum and Difference formulas to verify Trig, like how sin 2x cos 8x + cos 2x sin 8x simplifies to sin(2x + 8x) = sin 10xfies to sin(2x + 8x) = sin 10x.

Former Teammates Face Off as Division I Head Baseball Coaches
Jay Johnson (1995 OHS grad and 2017 HOF'er) and his Louisiana State University Tigers played Nick Harlan (1996 OHS grad) and his University of Central Arkansas Bears. How awesome is it that these two were once OHS teammates, are both D1 coaches, still have purple as a team color, and Jay is still a Tiger? The Tigers won 10-4.

Northwest Lineman College Tour
Mr. Kermen and four students got an information tour of the Northwest Lineman College last Friday. The students represented PHS and OUHSD in a very responsible and respectful way. We are so lucky to have this program in our own backyard.

PHS Celebrated St. Patrick's Day
PHS students were treated to an awesome pancake breakfast last Friday in honor of St. Patrick's Day.

District Office Gets a Fresh New Look
The District Office staff is excited about their new doors and modern paint scheme!

Student Recognition for Perfect Attendance
Las Plumas High School recognized Steven Chue, Steele Flores, Breven Holloway and Laura Reynoso Macias for having perfect attendance so far this school year at the March 15th board meeting. Dr. Collins read positive comments aloud from their teachers and presented Steele and Breven, who were able to attend, with a certificate.

2nd Annual OHS Cupcake Wars
Ms. Smith's Culinary classes competed in the 2nd Annual Cupcake Wars. There was a winner chosen from each period. Themes included Disney, spring, nature, video games and music.
---





Conor Morgan, Mechanic
Mr. Morgan is our new Mechanic. He chose OUHSD because of the great benefits and the opportunity to gain more knowledge. Finishing his diesel degree and becoming a certified welder are on his bucket list. In his spare time, he and his kids enjoy riding BMX and mountain bikes, four wheeling and camping.
---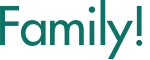 Are you looking for fulfilling and meaningful job, or do you know someone who is? Join the OUHSD family! OUHSD is looking for employees to fill permanent and short-term roles, as well as substitutes:
Positions Available Now
Classified
ATC Para-Educator (6 hours)
Para-Educator I (7 hours) - Independent Study
Specialized Healthcare Para-Educators (5.5 hours x4) – LPHS
Positions Available for the 23/24 School Year
Certificated
Alternative Education (English) Teacher - PHS
Community Day School Teacher
Librarian
School Nurse
School Social Worker (grant funded)
Special Education Teacher (moderate/severe) - LPHS (x2)
Speech/Language Therapist
For more information and to apply go to: https://www.edjoin.org/ouhsd (Please check EdJoin regularly as new postings will be added as positions become available). If you have specific questions please contact Chello Metcalf at cmetcalf@ouhsd.net or (530) 538-2300, extension 1117.
---
About OUHSD
Oroville Union High School District prepares approximately 2,400 9-12 grade students for their futures through our two comprehensive high schools, continuation high school, community day school, and adult school in the greater Oroville community.

Our district is a close-knit community where every student and employee knows and cares for each other in a safe, nurturing and supportive environment. Through using upgraded technology, providing equitable educational opportunities for every student, and supporting academic and career technical educational options, we have a passion to ensure that each student will have a goal and be college- and career-ready, so that they are prepared for the workplace and an economically competitive society.
Email: pblaney@ouhsd.net
Website: www.ouhsd.org
Location: 2211 Washington Avenue Oroville, CA 95966
Phone: (530) 538-2300
Heather McGowan

Heather is using Smore to create beautiful newsletters